www.justinangelos.com
For how long are you working with collage art now and what was your reason to become a collage artist?
I've always had an element of collage in my work, about five years ago my focus shifted to a more collage heavy style. I've always enjoyed taking one thing and making it into something else.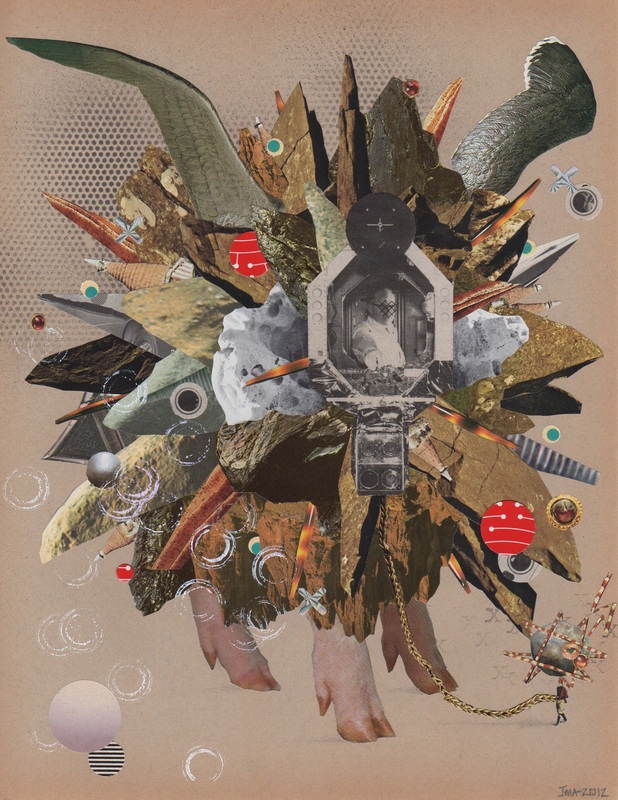 Would you consider yourself mainly a collage artist or do you prefer working with other techniques as well?
I'm an artist. Collage is one of my chosen mediums.
When you begin working on a new collage (set of collages), do you already have a picture in mind of how it should preferably look when finalized?
I do get kind of a "snapshot" of a the piece with the general shape and composition. It changes and evolves through the creative process and at times even spawns new pieces.
What tools / materials / software do you use for your collages?
My collages are 99% handcut with scissors, punches and exacto blades and my glue of choice is SUPER77 spray glue.
In art, what is your favourite epoque / your favourite art movement, and why?
My eyes are open to all art forms.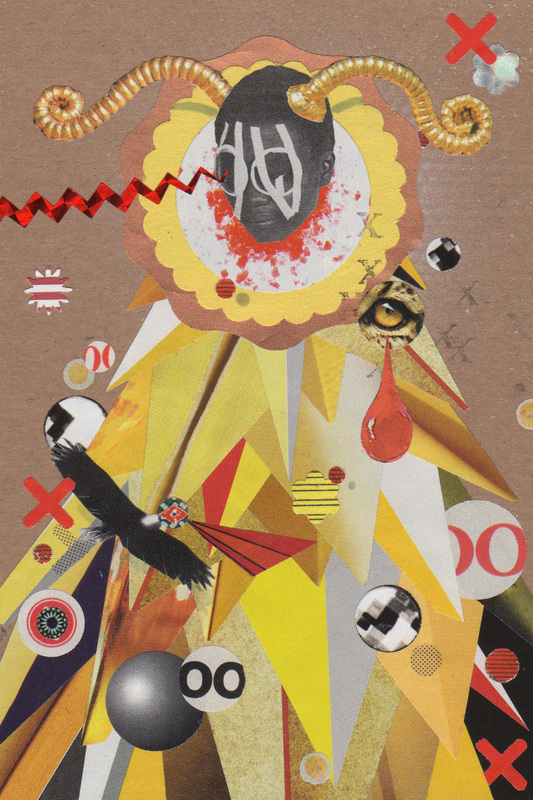 Do you have an artist whom you admire and whom inspires you?
Too many to list I'm digging the work of Lola Dupre, Jordan Clark, Fred Litch and Niels Kalk to name a few.
What are your main inspirations, or how do you get inspired?
My mind is always thinking about the next piece and how I can push my process farther. I'm inspired by the world around me, primitive culture, the animal world, life and death.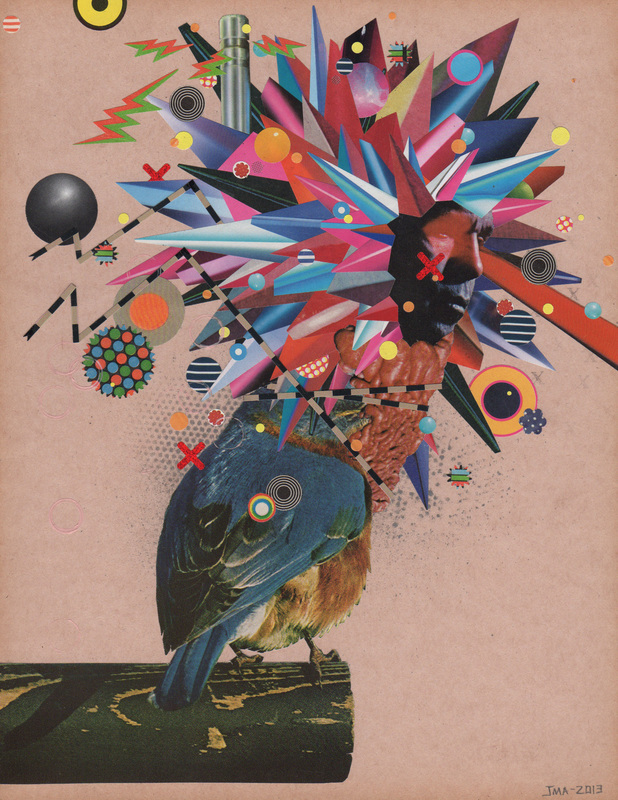 Does music have any influence in your work process? (And, if so: What kind of music do you like to listen to? Any favorite song or artist or genre?)
Music plays a huge roll in the mood of my work. I listen to a little bit of everything. No country! Lots of drum-n-base and podcast as well.
Is there a quote you always carry with you in your mind, heart, notebook, mobile phone or wallet, that describes or inspires you?
"Keep Cutting"
Please, choose a questions you have always wanted to be asked (in an interview), but never have been, and answer it.
Q: Can I pay you for this interview?
A: Yes please!